Maryland Basketball Officials Association, Inc. (MBOA) is a non-profit organization founded in 1996 as a Federation Association. We presently have over 200 dedicated, experienced and professional officials who officiate high schools and recreation leagues.
MBOA is certified by the MPSSAA & DCSAA to officiate high school games. Some of our customers include the Southern Maryland Athletic Conference, Washington Catholic Athletic Conference girls, DCIAA Boys and Girls, Anne Arundel County girls, and a number of independent and public high schools in Washington DC, Maryland and Virginia.
We also officiate the prestigious USJN girls National championships held each July in the DC area, the Title IX high school girl's tournament and our officials receive assignments in the MPSSAA & DCSAA championships.
Our service areas include, but are not limited to the following:
Anne Arundel County
Montgomery County
Calvert County
Northern Virginia
Charles County
Prince George's County
District of Columbia
St. Mary's County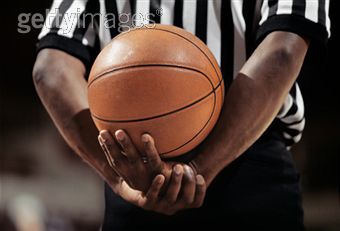 Designed to provide participants with the knowledge and skills necessary to become a basketball official. Chris Miller, Vice president and Rules interpreter will provide training in a variety of areas necessary to become an official including referee signals, fouls, violations, court etiquette, professionalism, bench decorum, and much more. At the conclusion of this course, participants will have sufficient knowledge to pass the National Federation of High School test, which is required to become a certified referee in the state of Maryland.
Age 18+ may officiate at the Youth and High School level (NFHS). Age 16 & 17 may officiate at the youth level only.
A rule book, whistle and lanyard are provided on the first day of class.
Additional MBOA organizational dues and proper officials uniform required prior to officiating games.
Email Chris if you have any questions.